EU funded restoration works
July 21, 2019 @ 10:30 am

-

12:00 pm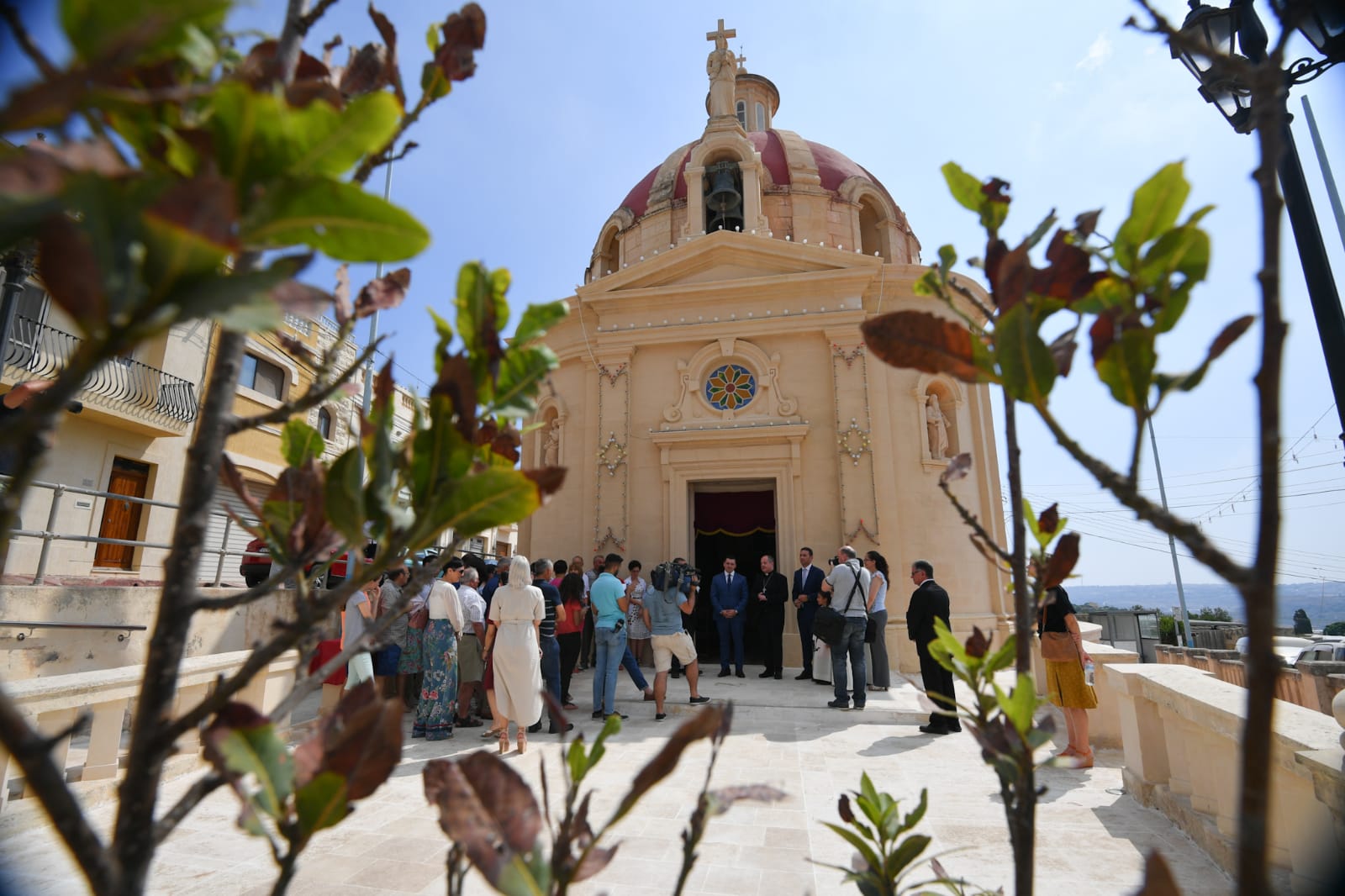 Restoration works on the Holy Family Church in Bidnija were completed with an investment of around €85,000 co-financed by European funds which were secured by EMCS Ltd. The project was inaugurated this morning by the Auxiliary Bishop Joseph Galea-Curmi and Parliamentary Secretary for European Funds and Social Dialogue Aaron Farrugia. The Administrative Secretary of the Archdiocese of Malta Michael Pace Ross was also present.
During the conference it was explained that restoration works were done on the facade and the sides of the church, the bell tower, and the churchyard. The process took six months to complete.
Bishop Galea-Curmi said that the inauguration of this project reminds us of the importance of protecting our country's patrimony, and of protecting it for the benefit of present and future generations. He said that the Church is committed to protecting its patrimony. He appealed to the rest of society to care for cultural and historic heritage which is an expression of faith emanating from the love of the Maltese people. The auxiliary bishop thanked the Parliamentary Secretariat for European Funds and Social Dialogue for their help in protecting Maltese identity, as well as everyone involved in the project.
Parliamentary Secretary Aaron Farrugia said that such projects work to foster a sense of respect towards our cultural heritage, with the aim of making the Maltese and Gozitan people proud of our historic and religious heritage which form a fundamental part of our identity. "The restoration of the Bidnija church is part of a bigger conservation project which is strengthening communities. It is also part of the government's long-term vision for improving the lives of residents in their towns and villages."
In his speech, Michael Pace Ross said this is the first extensive restoration project that has ever been done on the church since it was built in 1920. He explained that the church has been made more accessible to persons with different abilities.
The Bidnija Church is one of the churches in Malta that has benefitted from European Regional Development Fund 2014-2020.
________________________________________________________________________________________________________________
EMCS Ltd, as the appointed EU Funding Advisor of the Archdiocese of Malta, has secured €2.2 million of Structural Funds for Malta for the restoration and conservation of ecclesiastical cultural heritage across a number of Parishes around Malta. EMCS has also been entrusted with the management and co-ordination of the implementation of this EU funded project.